Green Light Go! The ultimate guide for travel from the UK to Barbados this Summer
Green Light Go! The ultimate guide for travel from the UK to Barbados this Summer
Welcome Back to Barbados!
Barbados is back, and just intime for summer school holidays! The UK has added Barbados to its green travel list effective June 30th 2021. Travelers returning to the UK from 'green locations' like Barbados are not required to self-isolate but they must take one post arrival COVID test, making going on a summer holiday that much easier. There are a few things to know before you set out on your much needed tropical holiday. Read on for the ultimate guide for travel from the UK to Barbados this summer or contact our team at info@realtorslimited.com with your questions.
Travel Checklist.
Add a few more things to your travel checklist, all for the safety of your travel group.
Negative standard COVID PCR test – see more details below*
Copies of your vaccination card – if applicable 
Barbados Immigration form – completed within 24 hours of arrival
Download and add your details to the BIMSafe travel app
Download and add your details to your airline's app – if applicable 
Test Required for Entry in Barbados*
If you read one thing, read this. Many guests have been arriving in Barbados with the incorrect COVID tests. All visitors to Barbados must present a valid negative Standard COVID-19 PCR test on arrival, even if you are vaccinated. Please be sure your test meets the following criteria:
Tests must be taken within 3 days of arriving in Barbados
Tests must be nasopharyngeal or oropharyngeal swab (or both)
Tests must be administered by a healthcare provider (self-tests will NOT be accepted)
The lab performing the test must be an accredited, certified facility
NOTE: Saliva samples, and rapid PCR tests will NOT be accepted.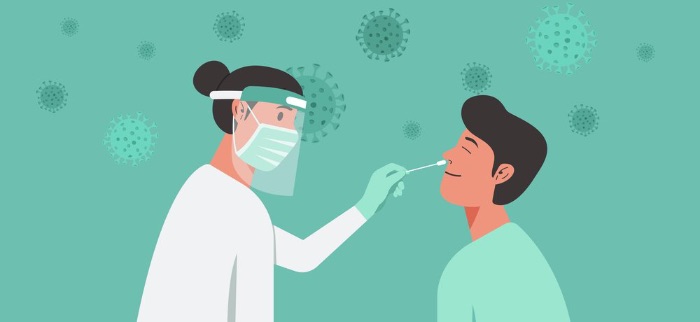 Upon Arrival in Barbados
There is no better feeling than when Barbados appears in your airplane window and you know you will soon be sipping rum punch in paradise! But hold that thought, while we run through the new arrivals protocol.
Visitors will deplane in groups of 30 and be shuttled to the new arrivals area. Your entry requirements will be checked and approved before you make your way to the COVID testing lounge. Visitors will be tested FREE of charge before heading to immigration. A team of agents will greet you and scan your immigration form QR code (generated after completing the immigration form). The immigrations officers will ask you to show your passport photo page and lower your facemasks to verify your identity. After all of this your luggage should be waiting for you on the carousel and you can make your way through customs. 
Approved taxis and shuttles will be waiting to take you to your accommodation where you can relax while you await your results from your arrivals test. Results usually take between 4-24 hours. You are asked to stay at your approved quarantine accommodation until your negative results are emailed to you. After this time, you are free to go to the beach and explore the island, if you are fully vaccinated that is. If you are not fully vaccinated, you will be asked to quarantine at your villa for 5 days and present another negative test done on the fifth day.
Skip the lines at the airport with a premium fast pass service. Our concierge team would be happy to book fast passes, airport transfers and answer any questions you may have. Email our team at info@realtorslimited.com for more.
Recommended Accommodation 
Quarantine in paradise at a private villa where you can lounge poolside or enjoy a meal prepared by your private chef while awaiting your test results.
Happy Trees, Dene Court, Tara and Ixora are villas great for groups, with four or more bedrooms. Travelling with a smaller group and looking for a beachfront property? Then we recommend Palm Beach 101, Little Good Harbour House, Seawards and Radwood 1. We have many other fabulous villas available, reach out to our team at info@realtorslimited.com and we will pair you with a holiday home perfect for your unique needs and budget.
Disclaimer: Travel protocols subject to change. Details provided are accurate as of June 30th 2021, when written. For the latest updates visit the official Visit Barbados website.